Two Wii Christmas Crackers For You This Month
On a Personal Note...
Welcome to the December edition of my Games Focus newsletter. I can't believe that Christmas is just around the corner, with decorations, Santas and Christmas adverts everywhere you go!
As we start to think about the perfect gift for our loved ones (or for the perfect gift request in our letters to Santa), this month's newsletter is a little different from the normal format and I've got two great game reviews for you. Hopefully this will make your Christmas gift shopping (or Christmas gift asking) a little easier.
This month's Game of the Month is F1 2009, an awesome Formula 1 racing simulation game that will thrill even the most hardcore racing fan. My second game review is Need for Speed Nitro, the first Need for Speed game made specifically for the Wii, offering racing fans a fun, action-filled arcade racing experience. Enjoy...


---
Game of the Month
F1 2009
F1 2009 is the first racing simulation game for the Wii, and the first time that the Formula 1 racing series has appeared on the Wii.
For anyone not familiar with Formula 1 racing, the F1 series features some of the fastest racing cars on the planet travelling up to 225mph. The series involves 10 teams and 20 drivers, all battling it out through 18 gruelling races.
F1 2009 is a fantastic representation of the F1 circus, and includes all cars, drivers and 18 championship race tracks. Jump right into a Grand Prix race, play through an entire race weekend with practice and qualifying sessions included, race through the full 18-race championship or create your own driver and drive through a three season career mode.
From the moment you jump into your F1 racing car and hear the engine whining in your ears, to the moment you pass the chequered flag on the finish line, F1 2009 is a racing video game that no racing fan should be without.
---


If someone you know would enjoy this magazine, then please feel free to forward this on to them...

If you are that someone, you can get your very own subscription and FREE Wii book by clicking on this link.


---
Game Review
Need for Speed Nitro
The ever popular Need for Speed racing game series has sold over 100 million copies, but Need for Speed Nitro is the first game in the series that's been specifically created for the Wii.
The benefits of this Wii specific engine are immediately noticeable, with highly responsive controls, exciting race events, a fun selection of cars, and paintwork customisation tools for the most enthusiastic artists.
Need for Speed Nitro offers an incredibly fun arcade racing experience through five beautiful cities (Rio de Janeiro, Cairo, Madrid, Dubai and Singapore), and is highly recommended to fans of the Need for Speed series, as well as to serious and casual racing fans alike.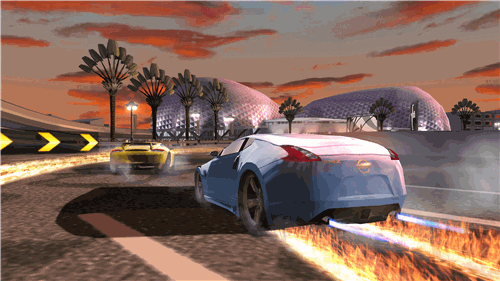 ---


Thank you for reading this edition of my newsletter, I hope you enjoyed it. I would like to take this opportunity to wish you a peaceful Christmas and Holiday season, and to thank you for all your support in 2009. I look forward to bringing you all of the best games and helping you get the most out of your Wii in 2010!

If you would like to give me any feedback, please feel free to drop me a line.

Join me again next month, I promise to have another great game reviewed for you. I'm busy playing through it at the moment, and I know you'll enjoy it.