Call of Duty: Modern Warfare Reflex Preview
Call of Duty Modern Warfare was an absolute smash hit on the Xbox 360, PS3 and PC in 2007, winning the Game of the Year award and continuing to dominate as one of the most played online games almost two years later.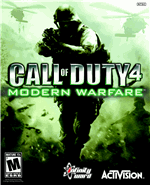 Modern Warfare follows the stories of US Marine and British SAS Special Forces soldiers as they attempt to capture a Middle Eastern terrorist leader. The game takes you through densely populated Middle Eastern suburbs and the desolate Russian countryside as you race against time to stop a global terrorist attack.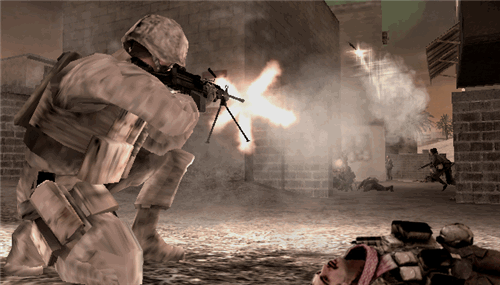 Thankfully the original version of the game will remain fully intact when it comes to the Nintendo Wii in November 09, allowing Wii owners to experience what really was one of the best first person shooter games of all time. There's always a concern about getting a chopped down version of the game because of the Wii's hardware limitations, and although the graphics may not be as sharp as the other consoles due to its lack of High Definition, every level from the single player campaign has been faithfully included.
An added bonus feature for the Wii version, that wasn't part of the original game, is an ad-hoc co-operative mode that allows a second player to jump in and out of the game whenever they're around. Having a buddy join the game won't require you to start a new campaign, so you'll be able to call on some help to get through any particularly difficult patches.


Online fans will also be pleased to hear that the online multiplayer modes from the original Modern Warfare game will also be included. There's a reason why this game continues to be so popular with online communities on the other consoles, so this is great news for Wii owners. Fans of Call of Duty World at War, which is currently available on the Wii, will also be pleased to hear that online modes in Modern Warfare Reflex will now feature up to 10 online players instead of the current eight in World at War.
One major difference from the original game will be the Wii version's control scheme. The Wii version will give players the same option to fully customise their own control scheme that was so successful in The Conduit, and will make use of both the Wii remote and nunchuck controllers.
COD 4 Modern Warfare Reflex is already available to pre-order at Amazon
and Play.com, and is currently in the Top 10 Pre-Order list. Both offer FREE delivery and great customer service with all orders.
I played the original Modern Warfare game back in 2007, and there is only one word to describe it – AWESOME!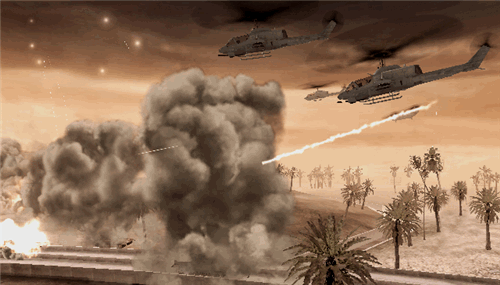 Call of Duty Modern Warfare and other hot upcoming games can be found in the Video Game Previews section
Nintendo Wii Explained Home