After the gold medal success of Mario and Sonic Olympic Games (5 million copies sold to date and counting!), Mario and Sonic have teamed up again for Mario and Sonic at the Winter Olympic Games.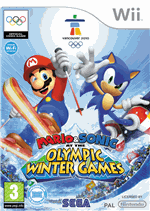 This new Winter Olympic sequel is being released in partnership with the upcoming Winter Olympic Games in Vancouver, Canada, in 2010, and includes a number of events that will be featured at next year's games, as well as some that definitely won't!
Some of the regular Winter sports in the game are figure skating, ice hockey, tobogganing and curling.
In figure skating, players will shake the Wii remote in time to on-screen cues in order to perform moves with their skaters. The ice hockey game will encourage players to pass the puck around by generating energy with every pass. Once you've built up energy, you'll be able to hit harder slapshots at goal and increase your scoring chance.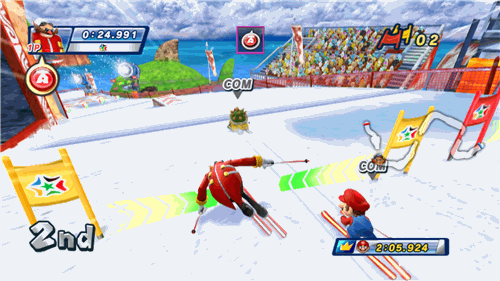 One of the events you won't be seeing at an Olympic games any time soon is Dream Ski Cross. Players will ski on race tracks taken from Mario Kart Wii and Sega racing games. Tracks will include giant hills and Sonic's famous 360 degree loops to help players gain speed!
Like the original Mario and Sonic Olympic Games, Winter Olympic Games will incorporate the Wii Balance Board into some of the events. In the snowboarding events, users will control their snowboard and perform tricks by shifting their weight on the Wii Balance Board.
The tobogganing event has a unique twist with players able to lie on their chests on the Wii Balance Board and to control the toboggan around the speed course by shifting their weight. Those players who are a little less adventurous will also be able to control their toboggan by sitting on the Balance Board.
If you don't own a Wii Balance Board yet, then you'll be able to play these events with your Wii remote controller, so you won't miss out.
Mario and Sonic Winter Olympic Games is due for release on 16th October 09, and is available to buy from Amazon
, Amazon.co.uk
, and Amazon Canada
, with Free Super Saver delivery and speedy delivery times.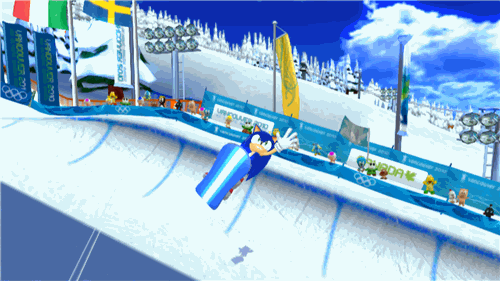 Mario and Sonic Olympic Games and other hotly anticipated games can be found in the Video Game Previews section
.
Nintendo Wii Explained Home