My Fitness Coach Review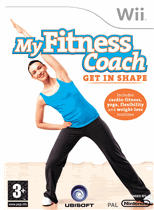 My Fitness Coach is a comprehensive Wii fitness game, packed with a wide range of aerobics workouts that you'd do well to find in your local gym.
Even without any basic exercise equipment there's a full suite of workouts on offer.
Whether you're just starting out on an exercise regime, or looking to increase your current workout level by exercising at home, this game has the bases covered.



This Game is Perfect For:
Children, Teenagers, Adults


Genre:
Health & Fitness


Number of Players:
Multiple


Age Rating:
3+


Online:
No


FUN Factor:
9


Nintendo Wii Explained Score:
9


Game Summary:
My Fitness Coach offers a great way for Wii owners to exercise at home with no, or very limited, exercise equipment available. With a choice of different workout routines, all guided by the user's own fitness level, this package is great fun, gets good results, and is so much cheaper than a stationary bike or gym contract.
What I Loved About this Game
My Fitness Coach is a high quality, interactive fitness presentation. With all the fitness videos and DVDs we've had over the years, this game really does make the Wii look like the perfect format for interactive fitness videos.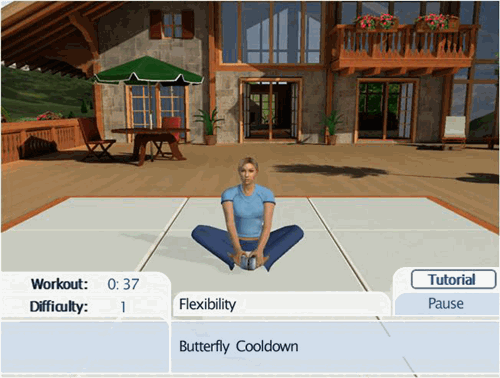 When the game loads up for the first time, you'll be given the option to create a new profile. As part of creating your new profile, you'll have the option to take a comprehensive fitness assessment that includes the regular height and weight measurements, body part measurements, and a series of strength and fitness tests to calculate your current fitness level.
Based on the results of your fitness assessment, My Fitness Coach will recommend areas for improvement, and will create a workout program that is suitable for your level of fitness – not too hard that you can't complete a workout session, but not too easy that you're asking for more either. The program does a really good job of getting the intensity level of the workouts just right.
The central feature of the game is your personal trainer, called Maya. Maya is an avatar that takes you through your fitness assessment and does your exercise sessions with you; telling you what exercise to do next, showing you how to do it, and motivating you to keep up the pace.


When logging into My Fitness Coach to do a session, Maya will recommend a specific workout for the day. The range of workouts includes upper body strength, lower body strength, cardio, abdominals (or core), stretching, and yoga. Although the game recommends which workout you should do, you're free to choose your own workout and the length of time you want to exercise. This is a nice piece of flexibility that lets you change your routine if you feel like something a little different on the day.
The game has a good selection of music to exercise to. Music includes Hip-Hop, Eighties, Latin and Dance. Yoga, Techno and House music are also included in the game but these have to be unlocked as rewards for following your exercise program.


You can also choose from a selection of cool and relaxing workout environments to help take your mind away from the day to day stresses. Environments like the Meditation Garden and Empress Dojo are calming and relaxing, while the Urban Oasis (a workout in an office building overlooking the city) is fun and daring. Again, the game has a series of additional environments that will unlock as rewards for following your exercise schedule.
The game can also incorporate exercise equipment like hand weights, steps and exercise balls. Selecting any of these in the pre-workout selection screens will ensure that these types of exercises are included in your workout.
You're not restricted to only one profile in the game, and different family members and friends can each have their own personal profile and workout program. Even people without a profile can log in and do a one-off workout.
A really cool feature of My Fitness Coach is the Group Workout feature. If you want to work out together with other people, selecting "Group Workout" lets you add any saved profiles to the workout, and My Fitness Coach will record everyone's workout in their own personal profiles.
Another clever feature of the game is the ability to add any exercise you have done outside of the game to your activity diary. Any walking, running, swimming or other activities can be entered into the "Get Workout Credit" section and the game will track all of these activities. Completing the required number of workouts (either inside or outside of the game) will help you to unlock music and workout environments – as well as help you improve your fitness too!


What I Didn't Love About this Game
My only complaint about My Fitness Coach is that the same exercises are repeated a few times during each workout session. This can make a workout a little repetitive, especially towards the end of a tough session, when you're already cursing the game.
It would have been ideal if there were no repeats during a single workout session.


Overall Recommendation
My Fitness Coach is so impressive that I can't stop telling people about it.
The fitness assessment does a great job of creating the perfect intensity levels during your actual workout sessions, and the game nudges the intensity up or down slightly by asking you how you're coping at regular intervals during each session.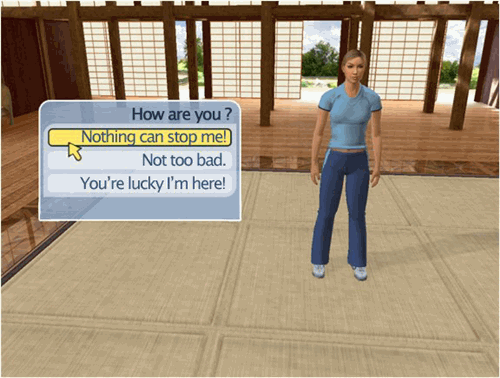 The presentation of each workout session is unique, fun and interactive, and feels exactly how a personal training session should feel – but without the gossip unfortunately.
Over the weeks that I have used the program, I have noticed a definite increase in my fitness, a loss of body fat, and an increase in my strength. Even coming into work I now walk up all the long escalators in the train stations!
Without the need for the expensive Wii Balance Board, My Fitness Coach is much, much cheaper than the Wii Fit, and is far more focused on improving your personal fitness levels.
I would undoubtedly recommend it to anyone looking to start a fitness program, or looking to exercise at home, and I think this is currently the best Wii fitness video game on the market.


My Fitness Coach is a highly recommended fitness game, but you can find different types of games in the Wii Games Review section.


Nintendo Wii Explained Home