Tiger Woods Wii PGA Tour 10 -
Perhaps the Best Sports Video Game Ever
The original Tiger Woods Wii PGA Tour golf game created a lot of excitement among Wii owners and golf fans when it was announced that the game would be played by using the Wii remote controller as a golf club.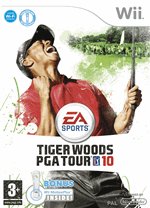 Even though most gamers were disappointed with the final outcome of that first Tiger Woods game on the Wii, every edition of the game since then has been better and better. With the inclusion of the new Wii MotionPlus adapter, Tiger Woods PGA Tour 10 promised to be the best Wii golf game to date. Actually it's better than that though, and is really one of the best sports video games of all time.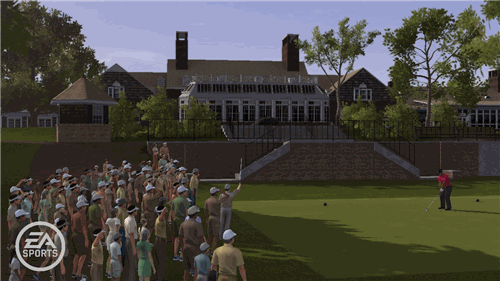 PGA Tour 10 comes with a superb career mode that includes Major tournaments and the new FedEx Cup, great online play, an in-depth character customisation tool, the ability to tune your clubs to match your playing style, a load of fun mini-games for the whole family, and 27 different championship courses to play. A lot of people complain about the annual release of sports games, but you'll need at least a year to play through all of Tiger Woods Wii PGA Tour 10.
In my opinion, Tiger Woods Wii PGA Tour 10 is one of the best sports games of all time. For the sheer amount of gameplay, the outstanding controls with the Wii MotionPlus controller, the in-depth character customisation tool, and the highly detailed golf courses (some of which are the most beautiful in the world), there are not many sports games out there that can compete.
With the new Wii MotionPlus adapter in Tiger Woods Wii 10, sports gameplay goes to the next level. The MotionPlus adapter has just been released by Nintendo and improves the accuracy of the Wii remote controller's movements when playing compatible games.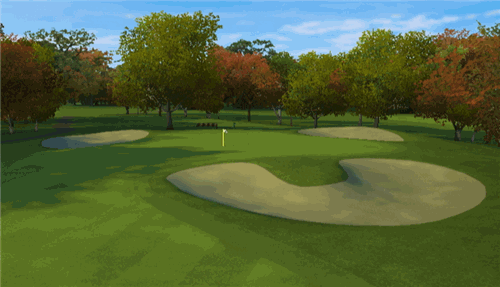 With the Wii MotionPlus adapter your golf swing on the screen now matches the swing you're making with your Wii remote controller almost exactly. It's now possible to judge how hard or softly to swing the club under different conditions, and you'll need to develop some real skill to master short chip shots in and around the green.
The graphics are another stand out feature of Tiger Woods Wii 10, with all of the golf courses and background scenery being highly detailed. Each of the 27 golf courses has been carefully recreated, and at no point will you ever feel like the courses are similar. This makes for a unique golfing experience with every round.
The detail around the greens is also superb, and you'll be able to make out the slopes and angles of the greens when playing short approach shots.
Perhaps the most amazing feature of this Tiger Woods golf game though, it's the amount of gameplay you'll get. All of golf's competitive formats are here, including stroke play, match play, skins, better ball, stableford, and more.
The two main modes in the game are Career and Quick Play modes. In Quick Play you'll simply have to choose the type of round or format you want to play, the number of players, and your golfers, and you're ready to tee off!
Career mode is exactly what it says too. You'll start life as a young amateur, improving your skills and trying to become the best player in the world on the PGA Tour. Career mode in Tiger Woods Wii PGA Tour 10 is as good as any other game.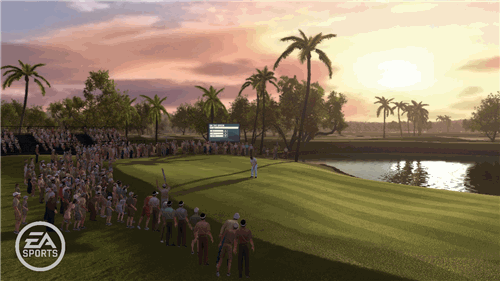 Career mode includes a highly detailed character customisation tool for customising your in-game character, a pro shop for purchasing your favourite clubs and clothing brands, and a practice range where you can fine tune your clubs to compensate for your own personal swing.
This Club Tuner feature works really well for improving your hitting accuracy in the game. As a golfer who likes to hit the cover off the ball, the Club Tuner screen allowed me to compensate for the ugly draw that creeps into my game.
You'll start Career mode as an amateur golfer with a small amount of skill points in each golf skill category, like power, accuracy, putting and ball spin. You'll earn additional skill points in each category by playing through the PGA Tour, Major tournaments and the new FedEx Cup competition.
When you start Career Mode, you can choose how long you want each tournament to run (anywhere from 1 round per tournament to a full 4 rounds), letting you fit Career mode into your own time schedule without dragging out the game.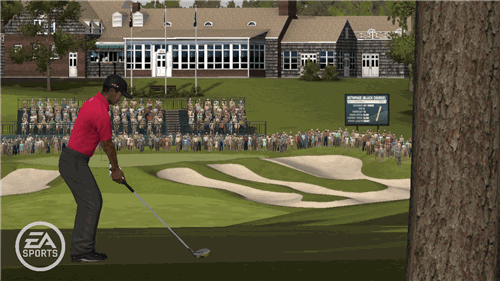 Tiger Woods Wii 10 also features solid online play. In the online modes you can play individual rounds against players from around the world, and in exciting online tournaments. Every week has new tournaments that are free to enter, with prizes to be won. In these online tournaments you don't need to wait for other players. You'll play through the round on your own, and your final score is then added to the tournament leaderboard. This is a great way to compete against other players in your own time.
A really great online mode is the online version of actual live tournaments as they happen on the PGA Tour. As you complete your online round, your score is put up against the real scores that the Pros are shooting out on the course.
For those who love playing online, games are easy to get into and gameplay is lag free and smooth.
For newcomers to the Tiger Woods Wii golf series, the game does a great job catering to different skill levels. There are 3 different skill levels, with the easiest level called "All Play".
With the "All Play" setting, the game chooses the right golf club for each shot and shows the flight of the ball on the screen before you hit your shot. This lets new players see what will happen if they change their clubs or aim in a different direction. Players using the "All play" setting still swing their Wii remotes to hit the ball, but without having to control all the things that can go wrong when hitting the ball in the more advanced difficulty levels.
This lets weaker golfers compete against more skilled golfers where each has their own difficulty settings during the same round. One player can have the "All Play" setting while a more skilled player plays on a more advanced setting. This makes the game competitive regardless of who plays together, and makes the game highly accessible for all ages.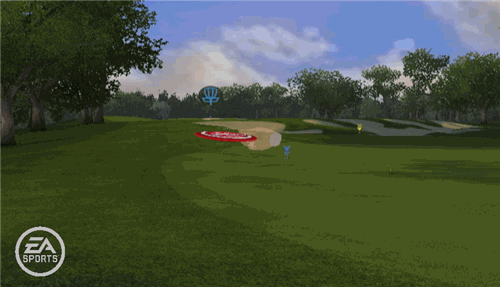 For something completely different, Tiger Woods Wii 10 has a Golf Party mode. Golf Party is a collection of mini-games that are challenging, but fun to play with friends and family when you don't have the time or inclination for a full round. There are 15 mini-games in total, and include ball juggling, speed golf, mini-putt, closest to the pin, and target.
The game also comes with an additional game mode called Disc Golf. Disc Golf is played on a regular golf course, but instead of hitting a golf ball, you have to throw a disc towards the hole. Disc Golf isn't a replacement for the real thing, but it's a simpler game that the whole family can play. Throwing the disc is much easier than swinging golf clubs, and uses a simple throwing motion with the Wii remote controller.


What I Didn't Love About This Game
If you don't have the new Wii MotionPlus adapter then Tiger Woods Wii 10 still suffers a bit from the guess work required to hit those delicate approach shots and putts. While you will work out how to hit shots with just the right amount of power as you play through the game, you'll definitely drop a few shots over time, and I found myself often trying weird and wonderful things just to avoid having to try and hit shots with only 60%, 70% or 80% of full power.
In my opinion, it's really worth buying the Tiger Woods Wii PGA Tour 10 and MotionPlus adapter bundle, as there really is a big difference between playing the game with and without the Wii MotionPlus adapter. The MotionPlus adapter only adds a little bit extra to the cost of the game, and more and more Wii games are now using this adapter to take the Wii remote controller experience to the next level.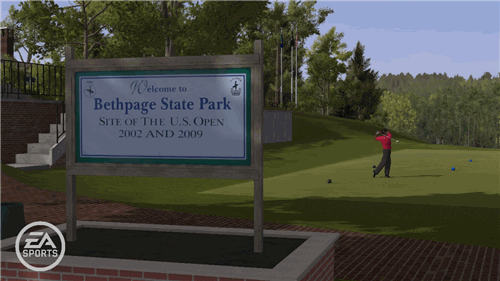 Overall Recommendation
If you're a golf fan, a fan of golf video games, or are even remotely thinking about buying Tiger Woods Wii PGA Tour 10, then there's only one recommendation – BUY IT!
The list of features in the game is so long that I didn't even mention that there are 27 different courses; including the venues of the 2009 US Open at Beth Page State Park, the 2009 British Open at Turnberry, St. Andrews, Wentworth, the Gary Player course at Sun City, Pebble Beach, and many, many more.
Tiger Woods Wii PGA Tour 10 raises the bar for both Wii golf games, and sports games in general, and if I was you, I would go out and buy it right now.
Tiger Woods PGA Tour is available from all the best online retailers including Best Buy
($59.99), Newegg
($46.99), and Amazon.com
($49.96) in the US.
In the UK, I buy most of my games from either Play.com (£29.99 without the Wii MotionPlus adapter) or Amazon.co.uk
(£48.99 including the Wii MotionPlus adapter). Both have free, speedy delivery, the lowest prices and great customer service if anything goes wrong.
Here's to Tiger Woods PGA Tour 10!


Tiger Woods Wii PGA Tour 10 and other great games can all be found in the Wii Games section.


Nintendo Wii Explained Home