Need for Speed Undercover Review
Need for Speed Undercover brings arcade style street racing to the Wii in a racing video game that's fast, fun and full of action.
With a large selection of customisable cars, street race events to suit everyone's racing style, and an open world to explore, NFS Undercover is a fun action racer for any car racing video game enthusiast.


Video Game Summary


This Game is Perfect For:
Teenagers, Adults, Racing Fans, Car Enthusiasts


Genre:
Racing / Driving


Number of Players:
1


Age Rating:
12+


Online:
No


FUN Factor:
8.5


Nintendo Wii Explained Score:
7.5

What does this Nintendo Wii reviews score mean? (opens in a new window)


Game Summary:
Need for Speed Undercover takes you into the world of illegal street racing as a police officer going undercover to infiltrate a criminal gang. With loads of powered up street and high performance cars, a menu of different race events, and an arcade racing style that doesn't get caught up in the niceties of driving, NFS Undercover will satisfy any racing fan.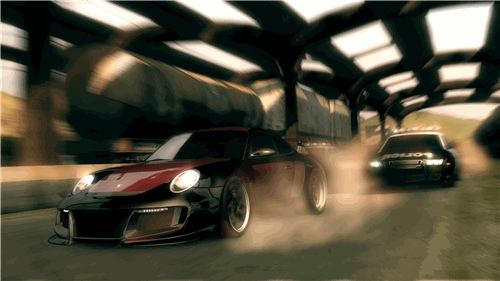 What I Loved About This Game
From the game's opening scene, where you're running from the cops in a high powered Lamborghini, NFS Undercover is all about action-packed racing.
The story is pretty thin, with short cut-scenes that fill in a little more of the story every time you win a race event. You're supposedly an undercover cop sent on a mission to infiltrate a criminal gang of street racers, but the only way to do this is to earn your very own bad-boy reputation out on the streets. With every race event you win, and every multi car pile-up you cause, you'll come closer to getting noticed until you're finally given a crime job to do.
The game takes place in an open world environment in which you can drive around exploring, looking for race events or taking part in ad-hoc police chases, with the aim of destroying as many police and other cars as possible.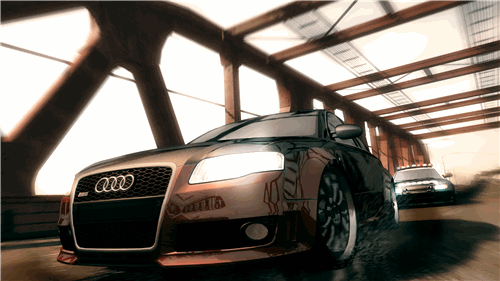 For more goal-oriented gamers, the World Map, as opposed to the open world, is where you'll go after each race. The World Map shows all of the currently available race events, which you can jump straight into by clicking on your chosen event. Winning race events or achieving race objectives opens up new events for you to race in.
There are a large number of different race events, including point-to-point sprints, race circuits, outruns, police chases, and crime jobs. At the beginning of your career you'll have a small number of older model cars to choose from, but money earned from race events lets you buy upgrades for your car like tyres, brakes, and nitro boosters, all of which improve your car's performance and help you win races. As your cash begins to pile up, you'll have the option of buying newer, better cars.
Most of the race types are exciting, with police chases and crime jobs being particularly adrenaline charged affairs. Racing a super-charged Porsche around a city centre while being chased by cop cars, and only having a limited amount of damage before failing the event is a real thrill. It takes both concentration and skill to complete and is a quite different experience to most of the other races in the game.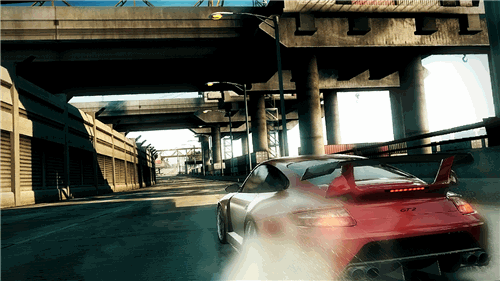 What I Didn't Love About This Game
If you're expecting Need for Speed Undercover to be a racing simulation game, then you'll be disappointed. By the same token, if you're expecting Undercover to mimic even some of the physics of real driving, then you'll be disappointed too. NFS Undercover lets you race at full speed on straight roads, around corners, and into solid objects without affecting your race performance too dramatically.
In most parts of the world, driving into a wall or another car generally brings your driving experience to an abrupt end, however, in Need for Speed Undercover bouncing off walls, police cars and other vehicles on the road can be strategically used to catapult you in front of other drivers or take out police cars without stopping you from getting away.
The other area where the game comes up short is in the story line. The game's story is so light on detail and the cut scenes so brief between races, that you'll wonder why they even bothered. Undercover would have been exactly the same game without the accompanying story line, as it is with it.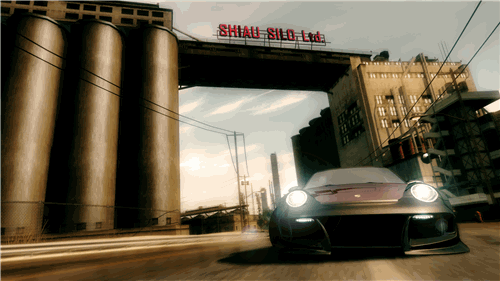 Overall Recommendation
Despite its weak story and its total disregard for the laws of physics, Need for Speed Undercover is a fun game of high speed racing that will keep your adrenaline going for hours on end.
The game has lots of different race events, each providing a different challenge, and although the customisation options are not overly extensive, there's enough here to keep car enthusiasts toying for a while.
While the game doesn't set any new standards in the car racing video game genre, it's a fun game that will appeal to most racing fans and car enthusiasts.
Need for Speed Undercover is available now from Amazon
and Amazon.co.uk
, with Free Super Saver Delivery included.


Need for Speed Undercover and other great Wii Games can all be found in the Wii Game Reviews Section.


Nintendo Wii Explained Home