Wii News Archives
Welcome to the Wii News Archives!
Here you'll find all Wii stories that are more than a month old.
Please feel free to scroll down and reminisce about the times your life changed after reading these breaking headlines...


---
19th August 09
Pro Evolution Soccer 2010 Dated for 19th November
Having originally announced that Pro Evo Soccer would be released during the Autumn on all consoles, it's now been revealed that Pro Evo will only be released for the Wii on 19th November.
It's a bit of a disappointment to have to wait that long considering the improvements on offer in this year's instalment...
PES 2010 will boast major additions to the Master League by including the UEFA Champions League license elements, and the game's graphics have also been improved over last year.
There are also loads of additions to player intelligence, skill and the balance controls that make gameplay as close to a real game of soccer as possible.


---
19th August 09
Crazy Mini Golf 2 Coming Exclusively to the Wii
Kidz Sports: Crazy Mini Golf 2 is coming exclusively to the Wii and will support the new Motion Plus Controller. The Motion Plus Controller will give you the most realistic and accurate putting movement, in realt time - lift, turn, twist, swing...
With 72 of the craziest holes spread over four different worlds ranging from the spooky Halloween World, the ancient ruins of Egypt, the excitement of the Fun Fair and the cool Ice Age, you'll have hours of fun putting your way around each course.
The 'NuYu' character editor lets you create your own unique avatars to play with in the game. There's no limit to the amount of crazy characters you can create, with buckets of customizable features ranging from hairstyles, clothing, hats, glasses and more!
Crazy Mini Golf 2 promises a great game for beginners and a fun challenge for more experienced players, and is due for release towards the end of 2009.


---
17th August 09
Mini Ninjas Taking Up the Fight in September
The release date for the new adventure game Mini Ninjas is 8th September in North America, and 11th September in the UK and other PAL territories. France and Germany have to wait a little longer until 9th October to get their hands on this little gem.
Mini Ninjas is set in Japan, where Hiro, Futo and their band of merry ninjas set off on an epic quest to save the world from the brink of chaos.
You play as Hiro, a young trainee Ninja and the last person that would be expected to go and save the world.
When the Evil Samurai Warlord uses ancient magic to turn forest animals into an army hell bent on world domination, Hiro must lead his small band on an exciting journey through a disintegrating world, to battle the magical hordes of twisted Samurai, and eventually confront the Warlord in his Fortress of Doom.
Hiro must travel through a big, exciting world which varies greatly; from bamboo forests, to snowy mountains, with treacherous castle interiors and flooded valleys. These little ninjas will be challenged like never before and will need to use their fighting skills, potions, magic and to defeat evil.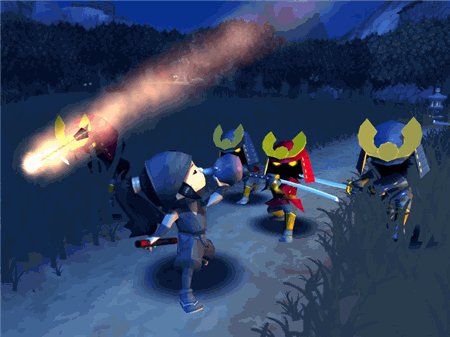 ---
14th August 09
Scooby Doo is Coming to a Wii Near Yooouuuu!
Scooby-Doo! First Frights is being released on the Wii to complement the upcoming live-action and CGI DVD release, Scooby Doo: The Mystery Begins.
You'll be able to explore spooky environments as Scooby, Shaggy or any of the super-cool teen Mystery, Inc. team.
The game is an action-adventure that features co-op play allowing two members of Mystery, Inc. to work together to solve puzzles, combat enemies, and collect clues before unmasking each episode's mysterious villain - all while gaining a reputation for being world famous sleuths!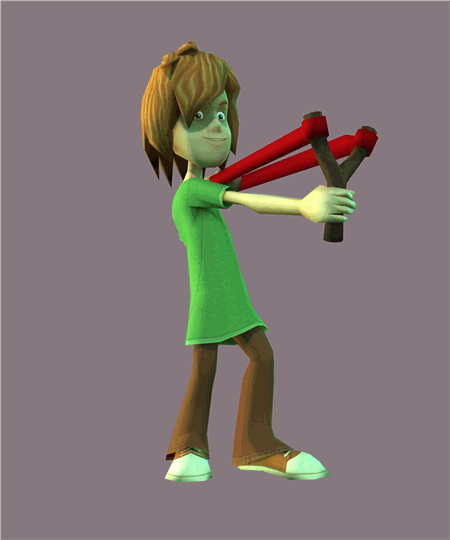 ---
13th August 09
Let the Girls Play with Friendship, Fun and Collectable Charms
CHARM GIRLS CLUB is bringing friendship, fun and collectable charms to tween girls, with the ultimate slumber party experience!
Up to eight girls can play together with more than 30 wacky, interactive mini-games like Bed Bounce, Pillow Fight and Speed Hair Teasing!
Girls will begin each game by creating their very own customized Charm Girl character. Then, they join the BFFs – Sara, Anna, Olivia and Emilie – on adventures through the hilarious, fun and girly mini-games.
CHARM GIRLS CLUB Pajama Party is coming to your daughter's Wii in Autumn 09.


---
12th August 09
Draw Your Very Own Game World in Drawn to Life: The Next Chapter
In Drawn to Life: The Next Chapter for Wii, you'll get to draw your very own heroes using the Wii Remote. The aim of the game is to find the Artifacts of Power and eliminate an evil, shadowy figure from the Raposa village.
Throughout the game, you'll have the chance to draw more than 100 different items using a set of drawing tools in the game. Some of the cool things you'll draw include vehicles, weapons and tools, and you'll need these to defeat your enemies.
You'll be able to draw directly into the game to help navigate through several environments, including a sky world, a jungle and a shadow city.
In the multi-player feature you'll get to draw your own team members and equipment to compete against others in a variety of mini-games, like soccer, hockey and basketball.


---
11th August 09
Johnny Cash to Rock Guitar Hero 5
Johnny Cash has been revealed as the latest in-game playable character in the upcoming Guitar Hero 5.
Guitar Hero 5 looks like making good on its promise to provide players with a wide variety of music in its next instalment.
Stay tuned for more breaking news on Guitar Hero 5 and other hot music games due to light up the charts over the coming months.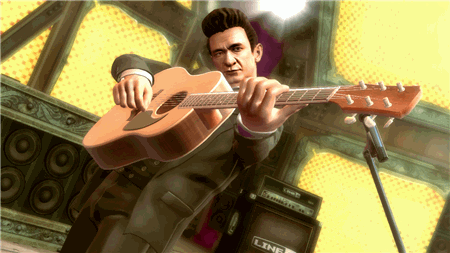 ---
10th August 09
New Spyborgs Video
A new video for the hotly anticipated Spyborgs brawling game has just been released. Enjoy...


10th August 09

Nintendo Wii USA Downloads for the Week
There's a great lineup of downloadable games in the Wii Shop channel this week for you lucky North American gamers.
Here they are...
NyxQuest: Kindred Spirits (WiiWare) - 1,000 points
Experience the story of Nyx, an enigmatic winged girl who must descend from heaven in search of her missing friend, Icarus. Fly over the ruins of ancient Greece and avoid falling into blazing sands or perishing in the claws of cruel harpies and hydras. Fly, aim and shoot using your Wii Remote controller. Play with a friend and maximize your abilities: While one controls Nyx, the other will control the powers from the gods.
Rock N' Roll Climber (WiiWare) - 800 points
Prepare to "rock out" like never before in Rock N' Roll Climber. Climb rocks using the innovative control scheme, which has you controlling your character's movement using the Wii Remote and Nunchuk controllers. For an even more immersive experience, optional support for the Wii Balance Board is also available.
Super Star Wars (Virtual Console) - 800 points
Experience life as a Jedi Knight. Join Luke, Han and Chewbacca in their fierce war against the Evil Empire. Pilot two vehicles in high-speed, first-person 3-D sequences. Rip through the desert in Luke's landspeeder. Clash with aliens in the Mos Eisley Cantina. Blast menacing boss monsters and Imperial stormtroopers. Attack TIE fighters in the trenches of the Death Star. Fight your way through the wastelands of Tatooine to the hostile streets of Mos Eisley and beyond. Grab your blaster, strap on your lightsaber and take on the fight for galactic freedom.
You can learn more about the Wii Shop Channel and how to buy Wii points to spend in the Wii Shop, right here on Nintendo Wii Explained.


---
6th August 09
Buckshot Pump-Action Shotgun to Add Intensity to Wii Shooter Games
Looking like something out of a Quentin Tarantino movie, the Buckshot Pump-Action Shotgun for the Wii is sure to inspire the macho fantasies of gamers everywhere.
The Buckshot encases a controller that is similar in function to the Nunchuck and users can access the B button using the shotgun's "pump-action" feature. As with most Wii guns, pulling the trigger accesses the A button.
The gun has a fast reload time, and comes complete with rubber grips to prevent slippage during those sweaty, adrenaline charged sessions.
The Buckshot Pump-Action Shotgun is ideal for games like Call of Duty, Links Crossbow Training, House of the Dead, Resident Evil: Umbrella Chronicles, James Bond: Quantum of Solace, Medal of Honor: Heroes 2, and much more!
The gun comes in either red or black, and the suggested retail price is $34.99.
You can learn more about choosing the ultimate Wii gun accessory on our Wii Gun article page.


---
5th August 09
Call of Duty 4: Modern Warfare Coming to Wii
The record-setting, award-winning Call of Duty 4: Modern Warfare is finally being released on the Wii on 10th November, two years after it was released on other formats.
The game has been recreated for the Wii console, so Wii fans of the Call of Duty series can experience for themselves the game that won over 50 awards in 2007.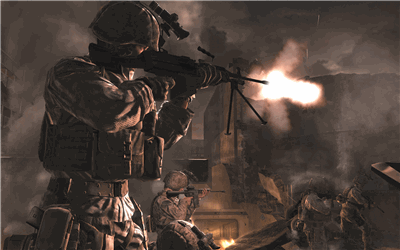 ---
5th August 09
New Reel Fishing on the Way This Month
Reel Fishing: Angler's Dream is into production and will be available in stores during August. The game is a favourite among angling fans for its true-to-life fishing experience.
Reel Fishing: Angler's Dream features picturesque environments, soothing environmental sounds, and a realistic fishing engine where fish flee, dive, and jump just like they would in real life.
Players will travel to pristine lakes, raging rivers, and tropical oceans filled with the biggest fish around. With a variety of realistic stages, tons of fresh and salt water fish, and over 100 pieces of tackle to unlock, Reel Fishing: Angler's Dream has something to offer every angler.
Players can raise their catches in aquariums, then release them back into the wild for an even bigger challenge. Players can also test their fishing skills against family and friends in the 2-4 player Versus Mode.




4th August 09

Alvin and the Chipmunks Coming for the Kids This Christmas
Alvin and The Chipmunks: The Squeakquel is coming to the Wii in time for Christmas.
Tying in with the upcoming Alvin and the Chipmunks children's movie, the game features everyone's favourite musical group, Alvin and The Chipmunks, and their girl group rivals The Chipettes.
Players can play as Alvin and The Chipmunks (Alvin, Simon, Theodore) or The Chipettes (Brittany, Jeanette, Eleanor). Musical sparks ignite as they jet around the world, rock the house in 25 concert locations, and perform together in the ultimate concert finale.
The game will feature songs from the Grammy and American Music Award-winning Alvin and The Chipmunks library, and will let players use the Wii mote and Nunchuk to keep the rhythm.




---
Monster Hunter Tri Coming to US and European Wiis
Popular adventure game Monster Hunter is coming to the Wii in the US and Europe for the first time ever.
Monster Hunter Tri for the Wii sold a million units in Japan on its launch day alone!
The game features a living, breathing eco-system (including an underwater environment) that changes based on developments in the game, and promises some of the most beautiful graphics yet on the Wii console.
Scheduled for release in America and Europe in early 2010, Monster Hunter Tri will feature up to 4 player co-op play, as well as online multiplayer.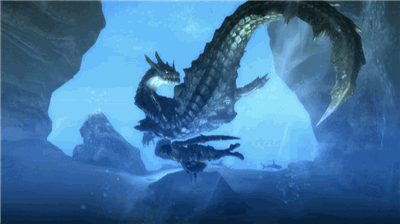 ---
Wii to Replace Live Entertainers at Childrens' Birthday Parties and Save Parents Thousands...

It seems that in these difficult financial times, the Wii console can even rescue childrens' birthday parties from budget cuts!
With the release of It's My Birthday you can host the complete kids birthday party for up to 12 children. The game comes complete with a set of invitations, banners, colouring sheets and a birthday crown for the special birthday boy/girl.
And this isn't a case of sticking junior and his friends in front of the television and forgetting about them for two hours...
Using the Wii's motion-sensors, children will be actively taking part in digital recreations of classic party games; such as pin the tail on the donkey, sack race, musical chairs, and 17 other traditional birthday games.
The game is designed for children between the ages of 6-12 years, and 2K Games offers the ability to print out free invitations after the originals have been used, making the game reusable year after year.
It's My Birthday is available in stores now.


---
Guitar Hero 5 - Complete 85 Song Setlist Announced
The final 15 tracks of Guitar Hero's monster 85-track set list have been announced. The game, to be released in September, will feature 85 songs from 83 different artisists, including 3 Doors Down, Nirvana, Muse, Carlos Santana, Blink-182, Billy Idol and Dire Straits.
Garbage lead singer Shirley Manson has also been announced as one of the playable in-game artists.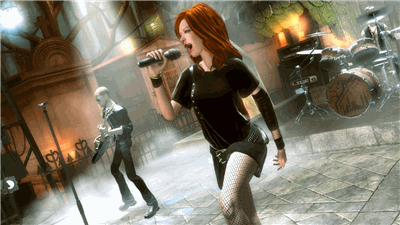 Here's the complete list of 85 songs...
3 Doors Down - "Kryptonite
Arctic Monkeys - "Brianstorm"
Blink-182 - "The Rock Show"
Dire Straits - "Sultans Of Swing"
Jimmy Eat World - "Bleed American"
Johnny Cash - "Ring Of Fire"
Megadeth - "Sweating Bullets"
Mötley Crüe - "Looks That Kill"
Muse - "Plug In Baby"
Nirvana - "Smells Like Teen Spirit"
Queen & David Bowie - "Under Pressure"
Stevie Wonder - "Superstition"
The Killers - "All The Pretty Faces"
The Raconteurs - "Steady As She Goes"
TV On The Radio - "Wolf Like Me"

Previously announced tracks include:
A Perfect Circle - "Judith"
AFI - "Medicate"
Attack! Attack! UK - "You And Me"
Band Of Horses - "Cigarettes, Wedding Bands"
Beastie Boys - "Gratitude"
Beck - "Gamma Ray"
Billy Idol - "Dancing With Myself"
Billy Squier - "Lonely Is The Night"
Blur - "Song 2"
Bob Dylan - "All Along The Watchtower"
Bon Jovi - "You Give Love A Bad Name"
Brand New - "Sowing Season (Yeah)"
The Bronx - "Six Days A Week"
Bush - "Comedown"
Children Of Bodom - "Done With Everything, Die For Nothing"
Coldplay - "In My Place"
Darker My Love - "Blue Day"
Darkest Hour - "Demon(s)"
David Bowie - "Fame"
Deep Purple - "Woman From Tokyo ('99 Remix)"
The Derek Trucks Band - "Younk Funk"
The Duke Spirit - "Send A Little Love Token"
Duran Duran - "Hungry Like The Wolf"
Eagles Of Death Metal - "Wannabe In L.A."
Elliott Smith - "L.A."
Elton John - "Saturday Night's Alright (For Fighting)"
Face To Face - "Disconnected"
Garbage - "Only Happy When It Rains"
Gorillaz - "Feel Good Inc."
Gov't Mule - "Streamline Woman"
Grand Funk Railroad - "We're An American Band"
Iggy Pop - "Lust For Life (Live)"
Iron Maiden - "2 Minutes To Midnight"
Jeff Beck - "Scatterbrain (Live)"
John Mellencamp - "Hurts So Good"
Kaiser Chiefs - "Never Miss A Beat"
King Crimson - "21st Century Schizoid Man"
Kings Of Leon - "Sex On Fire"
Kiss - "Shout It Out Loud"
Love and Rockets - "Mirror People"
My Morning Jacket - "One Big Holiday"
Nirvana - "Lithium (Live)"
No Doubt - "Ex-Girlfriend"
Peter Frampton - "Do You Feel Like We Do? (Live)"
The Police - "So Lonely"
Public Enemy Featuring Zakk Wylde - "Bring the Noise 20XX"
Queens Of The Stone Age - "Make It Wit Chu"
Rammstein – "Du Hast"
The Rolling Stones - "Sympathy For The Devil"
Rose Hill Drive - "Sneak Out"
Rush - "The Spirit Of Radio (Live)"
Santana - "No One To Depend On (Live)"
Scars On Broadway - "They Say"
Screaming Trees - "Nearly Lost You"
Smashing Pumpkins - "Bullet With Butterfly Wings"
Sonic Youth - "Incinerate"
Spacehog - "In The Meantime"
Sublime - "What I Got"
Sunny Day Real Estate - "Seven"
T. Rex - "20th Century Boy"
The Sword - "Maiden, Mother & Crone"
Thin Lizzy - "Jailbreak"
Thrice - "Deadbolt"
Tom Petty - "Runnin' Down A Dream"
Tom Petty & The Heartbreakers - "American Girl"
Vampire Weekend - "A-Punk"
Weezer - "Why Bother?"
The White Stripes - "Blue Orchid"
Wild Cherry - "Play That Funky Music"
Wolfmother - "Back Round"



---
Resident Evil: The Darkside Chronicles Box Art Revealed
The upcoming Resident Evil: The Darkside Chronicles has had its retail packaging revealed for the first time.
Resident Evil: The Darkside Chronicles is based on Resident Evil 2 and includes the popular characters Leon Kennedy and Claire Redfield. With Resident Evil being somewhat new on the Wii, The Darkside Chronicles will include some of the most memorable moments from the Resident Evil franchise, and will give newcomers to the series a chance to experience the best the series has to offer.


---
New Fitness Game Announced for UK Wii Owners
A new fitness game is coming to UK Wiis in mid-September. With the success and quality of Wii Fit, My Fitness Coach, and EA Sports Active, this title is looking to beat out the current fitness games to the Christmas number 1 spot.
NewU Fitness First Personal Trainer is the first Wii fitness game to include both exercise programs and nutrition recipes on the same disc.
With personal training programs deveoped by the personal trainers at the Fitness First gym chain and food recipes created by the team at "You Are What You Eat", this title is predicted to race to the top of the game charts.
The game will be fully compatible with the Wii Balance Board, but will be fully usable with only the Wii mote for those who don't have a Balance Board.


---
Johnny Depp Movie "Alice in Wonderland" Turning into a Video Game
The upcoming "Alice in Wonderland" movie directed by Tim Burton, and starring Johnny Depp, Anne Hathaway and Helena Bonham Carter, is being made into a video game for the Wii.
The game will coincide with the release of the movie in early 2010, and will feature all of Wonderland's favourite characters including Mad Hatter, March Hare, Cheshire Cat and White Rabbit.
The game will have players solving puzzles and evading traps as they try to unravel the mysteries of the magical world of Underland. Players will be able to call on their favourite characters from the Wonderland stories to help them during the game.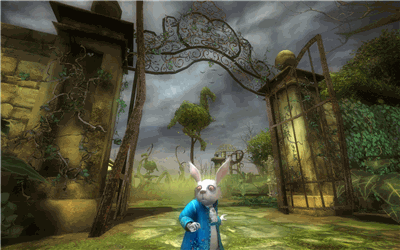 ---
The Beatles: Rock Band - 15 New Tracks Announced
15 tracks from the hotly anticipated music game The Beatles: Rock Band have been announced.
These 15 tracks will form part of a 45-song set list on the game disc:
"Twist And Shout"
"Do You Want To Know A Secret"
"Can't Buy Me Love"
"I Wanna Be Your Man"
"Eight Days A Week"
"Paperback Writer"
"And Your Bird Can Sing"
"Yellow Submarine"
"Sgt. Pepper's Lonely Hearts Club Band"
"With a Little Help from My Friends"
"Within You Without You / Tomorrow Never Knows"
"Revolution"
"Birthday"
"Dig A Pony"
"I've Got A Feeling"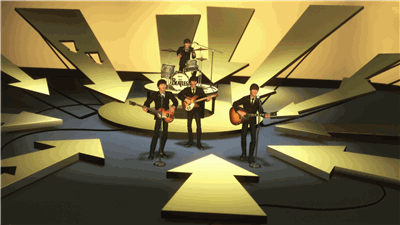 ---
Need for Speed: Nitro Racing onto Wii on 20 November
The first Need for Speed racer made exclusively for the Nintendo Wii and DS will hit stores worldwide on 20th November.
Need for Speed: Nitro provides full support for the Wiimote controller and racing wheel, and players can customise their car art to their hearts' desire.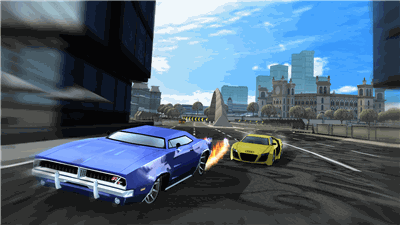 ---
New Horror Game Scaring the Wii in the New Year
A new horror game called Calling is coming to scare you early in 2010.
The game uses the Wiimote controller as a telephone, with players receiving phone calls while trapped inside dark, scary rooms.
Lifting the Wiimote to your ear will answer the call, as a ghostly voice talks to you directly over the "phone". And they tell me this all happens at the beginning of the game...
I look forward to bringing you more details as they're released, so watch this space...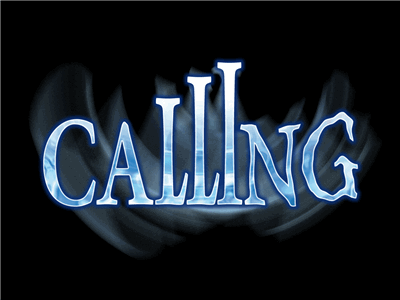 ---
Legendary Guitarist Carlos Santana to Appear in Guitar Hero 5
Rock and Roll Hall of Famer Carlos Santana is to appear as a playable character in the upcoming Guitar Hero 5 music game.
The legendary rocker has won 11 Grammy Awards and had major involvement in over 40 albums. The live version of Santana's hit song "No One to Depend On" will also feature as a track in the new game.
Guitar Hero 5 is slated for release in September 09.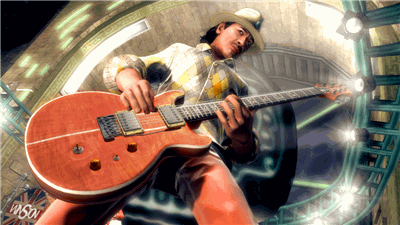 ---
Spyborgs Brawling Game Coming to Europe in September
The Spyborgs action brawler is coming to European Wiis on Friday 25th September.
The game is action packed with 35 different stages, and with two-player co-op you can fight your way through challenges, boss battles and swarms of enemies that will definitely need 2 to tango.


---
FIFA 10 to be Released on 2nd October 09
EA Sports has announced that football favourite FIFA 10 will be released on the 2nd October.
The competition between FIFA and Pro Evolution Soccer (PES) on the Wii has been seriously hot over the last few years, and the earlier release of PES this year should add some extra spice to the contest!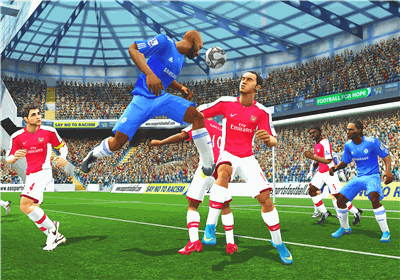 ---
Final Fantasy Crystal Chronicles: My Life as a Darklord on WiiWare from Friday 17th July
The new Final Fantasy Crystal Chronicles comes to WiiWare, but with a whole new twist.
My Life as a Darklord makes you play the role of the villain. As the daughter of the newly appointed Darklord, with a mission to take over the world, you'll need to place monsters and traps inside your tower to defend it against all invaders.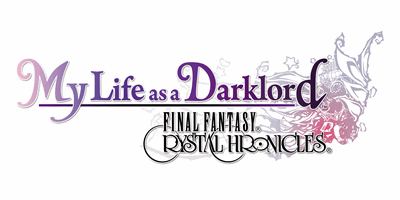 ---
Ant Nation Sim Game Now Available on WiiWare
Ever wanted to control your very own ant colony, leading your loyal ants against ladybugs, spiders and beetles trying to attack them?
Good news...
Now you can with the newly released Ant Nation on WiiWare.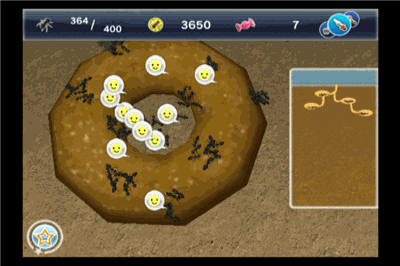 ---
Additional Rock Band 2 Tracks Available for the Wii
33 new songs are now available to download for Rock Band 2 on the Wii. These are "back catalogue" songs already available on the XBox 360 and PS3, and you can now have them on your Wii.
All of the songs are original master recordings.
Black Rebel Motorcycle Club - "Weapon of Choice"
Dear and the Headlights - "Sweet Talk"
The Devil Wears Prada - "Hey John, What's Your Name Again?"
Evanescence - "Bring Me to Life"
Evanescence - "Call Me When You're Sober"
Foreigner - "Blue Morning, Blue Day"
Foreigner - "Feels Like the First Time"
Foreigner - "Headknocker"
The Killers - "Mr. Brightside"
The Killers - "Smile Like You Mean It"
The Killers - "Spaceman"
Maroon 5 - "Little of Your Time"
Maroon 5 - "Makes Me Wonder"
Maroon 5 - "Wake Up Call"
The Pixies - "Crackity Jones"
The Pixies - "Dead"
The Pixies - "Debaser"
The Pixies - "Gouge Away"
The Pixies - "Here Comes Your Man"
The Pixies - "Hey"
The Pixies - "I Bleed"
The Pixies - "La La Love You"
The Pixies - "Monkey Gone to Heaven"
The Pixies - "Mr. Grieves"
The Pixies - "No 13 Baby"
The Pixies - "Silver"
The Pixies - "Tame"
The Pixies - "There Goes My Gun"
Spinal Tap - "Back From the Dead"
Spinal Tap - "Rock 'n' Roll Nightmare"
Spinal Tap - "Saucy Jack"
Spinal Tap - "Warmer Than Hell"
Thrice - "Image of the Invisible"


---
Pro Evolution Soccer 2010 Announced for Autumn 09
Konami has announced that the next instalment of Pro Evolution Soccer for the Wii (or PES to the fanatics) will be released in Autumn 09, at the same time as the XBox360 and PS3 versions of the game.
Konami has traditionally released the Wii version of its annual title a few months after the other console versions, but not so this year. Keep an eye on this space for more info...
---
The Wii is Going Wild with SimAnimals Africa this Autumn
The new SimAnimals game, SimAnimals Africa, is coming to the Wii this Autumn.
The game allows players to control a number of wild African animals as they explore the wild plains of Africa.
The game includes kicking zebras, rock-breaking rhinos and hunting crocodiles to name a few.
Will you choose to water the grass with your elephant trunk, kick fruit off trees as a zebra or jump over riverbeds as a gazelle?
The choice is all yours this Fall.


---
Summer Athletics 2009 Gets a Balance Board Cup
For those of you lucky enough to own one, Summer Athletics 2009 will incorporate the Wii Balance Board into the game.
The upcoming release will include a new game mode called the Balance Board Cup, with 5 events requiring you to use the Balance Board's features. These events are high jump, triple jump, hammer throwing, high dive and archery.
The full game will have 28 summer athletics events to compete in, including 100 metres sprint, high diving, javelin and skeet shooting.
In the US, the game will be released under the title World Championship Athletics.
Click here to learn more about the Wii Balance Board and how it works...


---
Guitar Hero 5 - Latest Releases
The Guitar Hero 5 team have released details of the first 24 songs for the new Guitar Hero 5 game scheduled for release this Autumn...
Band Of Horses - "Cigarettes, Wedding Bands"Beastie Boys - "Gratitude"Beck - "Gamma Ray"Billy Squier - "Lonely is the Night"Blur - "Song 2"Bob Dylan - "All Along The Watchtower"Children Of Bodom - "Done With Everything, Die For Nothing"Coldplay - "In My Place"Darkest Hour - "Demon(s)"David Bowie - "Fame"Deep Purple - "Woman From Tokyo ('99 Remix)"Elliott Smith - "L.A."Iggy Pop - "Lust For Life (Live)"Jeff Beck - "Scatterbrain (Live)"John Mellencamp - "Hurts So Good"Kings Of Leon - "Sex On Fire"Queens Of The Stone Age - "Make It Wit Chu"Rose Hill Drive - "Sneak Out" ?Santana - "No One To Depend On (Live)"The Bronx - "Six Days A Week"Thrice - "Deadbolt"Tom Petty - "Runnin' Down A Dream"Vampire Weekend - "A-Punk"Wolfmother - "Back Round"


---
Here's a selection of other news items you can go to right away...
Nintendo Wii Explained Home Page