All the Nintendo Wii Information You Need -
Right Here at Your Fingertips
The Nintendo Wii is the brilliant little video game system that has kids and adults, family and friends jumping around their living rooms with delight. With the Wii, having fun and bringing people together (while getting some exercise too) is the name of the game! If you've heard about the Wii and you're here to learn a little more, then come on in. Already own a Wii console and want to find games, accessories, or just learn how to get the most out of it?...You're in the right place too.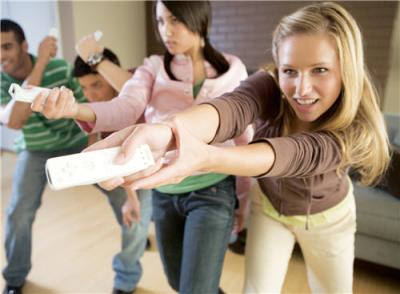 The Wii system is designed for people who don't know a lot about video games, so fun is guaranteed!


Nintendo Wii Explained gives you the information you're looking for on all the zany features of the Nintendo Wii console, its games and accessories.




All the information on this site is written in simple, non-technical language that's easy to understand. With so many websites dedicated to hardcore video gamers, it's often difficult to find information for newcomers and casual gamers that's easy to understand.


The Wii Console Features section is a great place to start. This section has bite-sized articles covering all the important features. The basic, everyday features like what comes included in the Nintendo Wii console box, the Wii mote controllers, how to take your Wii online, and the Wii Shop Channel are all there. You can also find information on more advanced features like downloading Wii Ware games and Wii Virtual Console games, and how to set up the perfect entertainment system for playing your Wii video games.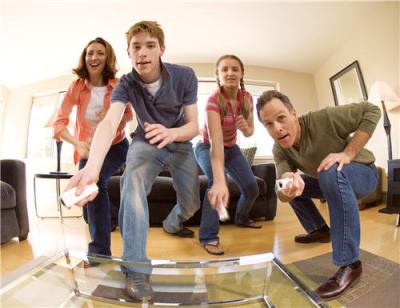 If all of this is new to you, don't worry – after reading a few short snippets, you'll feel like an expert! All the features are highlighted for you, simply click on the ones you want to know about.
If you already own a Wii, and you're looking for the best games, accessories, prices and Wii news around, then the sections below are for you...



Dynamite comes in small packages, so prepare for an explosion of fun and craziness!
The full list of sections on this site are listed below, so choose where you want to go and join in the fun...

Newest Articles...
Time to Max Out Your Wii!
Download your copy of my "Max Out Your Wii Console" book packed with articles that let you take your Wii to the limit.
Click here to find out how to download it...
The Wii console is all about family oriented games, fun controllers and online characters. See if you could pick it up and play easily, even if you don't know much about video games.
Why trawl through different sites looking for the best Wii games when Nintendo Wii Explained has them all in one place. Read reviews, get recommendations and find the best prices.
Find video game previews of the most hotly anticipated games for the Wii console. These are the Wii games that everybody wants to get their hands on!
The Nintendo Wii has proved to be the perfect platform for Wii sports games. The Wii remote controller gives games like Wii Sports and Tiger Woods golf an immersive, realistic sporting feel.
The Nintendo Wii has become a great platform for fun, interactive fitness games for the whole family. With lots of Wii fitness games available, find the best Wii fitness video game for you.
Learn more about the Wii accessories that are available to buy for your console and decide which ones you really need. Learn how they work and where to buy them.
At the Nintendo Wii Explained online store you can buy Wii consoles, Wii games and Wii accessories. We've got a huge selection of items, all at the best prices.
All the best Wii news and gossip right here with regular updates.
Find Nintendo Wii consoles online using some of these great tips and tricks. If you know where to look, you can find a Wii console in stock at the most reputable stores on the internet.
If you're having a problem with your Wii console, from going online to Wii error codes on the screen, we'll help solve all your Wii problems in plain, simple English.
The Nintendo Wii Explained Blog brings you all the latest answers to your Wii questions. The blog gives you all the updates on the Nintendo Wii Explained website as they happen.
Download your free Nintendo Wii Ebook right here. The Ebook is packed with articles, tips and step-by-step instructions on boosting your Wii's functionality.
Use the easy to complete form to send us your feedback, questions, complaints and suggestions
All your Wii questions answered here in my ultimate Wii FAQ guide. Links take you directly to the answers you're looking for.
Would you like to share your knowledge about nintendo wii? Great, find out how you can submit your story or tip here.